Boating and River/Ocean Fishing Beaches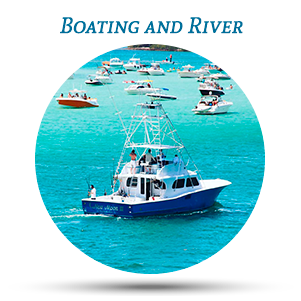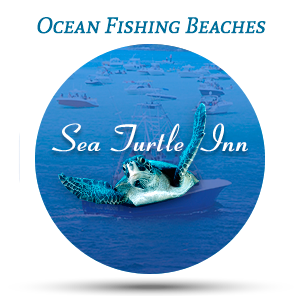 If you are coming to Vero Beach it's impossible you miss the beach and river attractions and fishing in Vero Beach Beached and Rivers.
With "water, water everywhere" and 26 miles of sandy, ocean beaches, local boating, kayaking, fishing, scuba diving and water sports, are just a few of the opportunities awaiting you in Indian River County.
All public beaches allow fishing from the shore and it is quite common to see people with their poles and cast nets working the calm surf. You can catch most inshore fish from the beach such as snook, pompano, shark, snapper, and redfish.
Most beaches have lots for parking, pavilions, and picnic areas, many with barrier islands and tidal pools.
Wabasso Beach Park is located in Vero Beach amidst some popular family resorts. It has wide, quiet beaches that are perfect for swimming.
Golden Sands Beach Park is a traditional beach park with lifeguards, grills and picnic areas, dressing facilities, restrooms and showers. It's a good place if you feel like snorkeling or Scuba diving.
Jaycee Park is more than eight acres of oceanfront park perfect for family gatherings. There is a playground, a restaurant, a scenic boardwalk, a large picnic area and a buoyed swimming area.
Finally, Humiston Beach Park located in the heart of Vero Beach's island shopping district. Throughout the year, this four-acre park is the center for arts and crafts shows and other festivals.